Welcome to the Wings of Fire Fanon Wiki where fans take flight and soar!
Please read the Rules before editing. Happy flying!
---
(image credits listed above)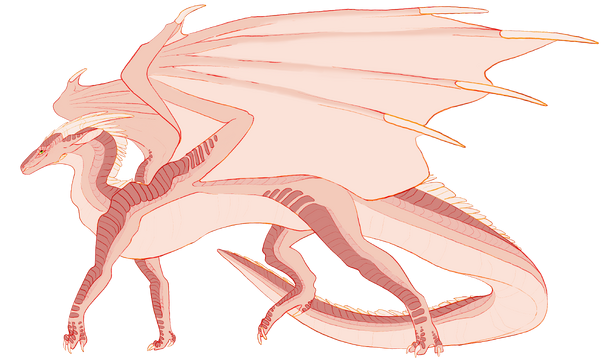 Our mascot is Vic, short for Victor, who is a goofy gentledragon belonging to no specific tribe. You can read more about this loveable fellow [here].
---
(image credit to NightStrike the Dragon)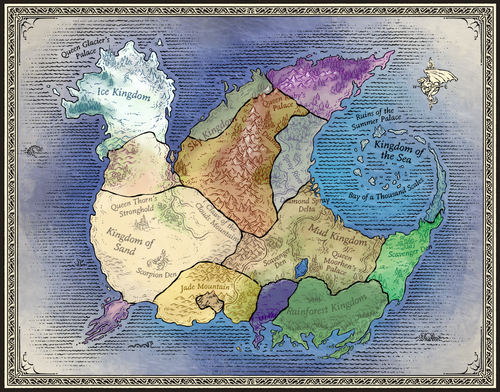 We will not accept any new tribes, so please don't make pages for them. If you have ideas, however, please leave them on a
blog
.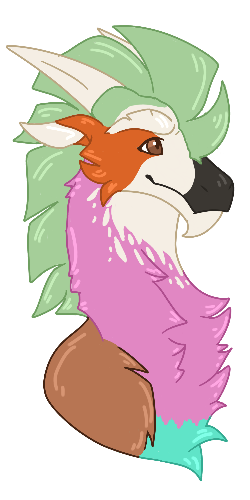 AviWings
This fanon-official fantribe was owned by Heliosanctus (and a group of users), but has since been remastered by NightStrike the Dragon.
AviWings, hence the name, are the most avian of the Pyrrhian or Pantalan tribes. They have feathers rather than scales covering their body, except for their talons, and large, feathered wings. These dragons do not have beaks, just thin, sharp heads and a crest of feathers on the top of their head and neck. AviWing dragons do not possess a breath weapon, but can shoot tail darts from their tail's plumage.
All dragons from this tribe are classified by their markings, size, and diet, attributing each to the type of bird it most takes after (ex: birds of prey, corvids). The three overarching classifications are Terrestrial, Shallow-water, and Aquatic.
The AviWing tribe is run by a rigid set of rules and morals, looking down on other tribes who aren't set to the same strict standard of behavior. The royal bloodline is more of a public face than any good in politics, although their family is said to be descended from the angels themselves. Their current queen is Queen Arch.
---
(image credit to Wings-of-Bloodfire)
Wings of Fire is a book series by Tui T. Sutherland. Five young dragonets are destined to end the Great War caused by warring SandWing queens. But there is more than one way to fulfill a prophecy, and the dragonets escape to save the world their own way.
This series belongs exclusively to Tui T. Sutherland, the author. We are simply using her world as a backdrop and an inspiration for characters and stories of our own.
Users work hard making their characters and fanfiction, so please do not use their work without their permission.
Community content is available under
CC-BY-SA
unless otherwise noted.