But do you feel like a young god?
wings / omni | she/her | bureaucrat | 20
My name is Wings-of-Bloodfire, but my nicknames include Wings and Omni usually. I am commonly referred to as the mother of the wiki <3 I am a female and identify as such, but I do not get offended if you use different pronouns for me.
I am a bureaucrat on the wiki, which is basically an administrator but with rights to promote other users. If you have any questions or concerns, please feel free to leave a message on my wall! I will be sure to respond to it, even if it takes a couple hours or so.
I am in my third year of college to get a Bachelor's degree in graphic design and interactive media (double majoring), with a minor in Spanish. I volunteer for the college newspaper and am a part of the "Bro-Go" Pokemon Go club. I can be decently busy with homework and such, so please be patient if I do not get back to you right away!
I am an artist, and am most comfortable using digital means of artmaking. I also do coding, but pretty much only for myself, as well as writing. I am pretty self-conscious of my writing and hence do not have any fanfictions at the moment. My other hobbies include watching anime/television shows, hanging out with pals, sleeping, and playing pokemon.
Other fandoms I am a part of include:
TV Shows/Anime
NCIS, Riverdale, The Dragon Prince, Miraculous Ladybug, Avatar: The Last Airbender, Star vs the Forces of Evil, Gravity Falls, Teen Titans, Ben 10, Danny Phantom, Noragami, Tokyo Ghoul, Fairy Tail, Bleach, Seraph of the End, Sword Art Online, Blue Exorcist, My Hero Academia
Books
Mortal Instruments, Maximum Ride, Warriors, Wings of Fire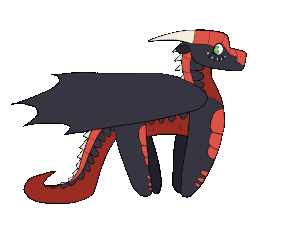 image by beeplus
Community content is available under
CC-BY-SA
unless otherwise noted.