The following code has been provided by

Weiss

.
icons by birdious on deviantart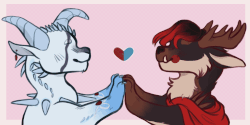 ❝I love this time of night! Don't you just feel like everything's possible?❞
AMBER / DAWN / UNIQUE / WEISS
17 • ANY PRNS/DOE/STAR • BLACK • DEMIGIRL • LESBIAN
Hello! My names are Amber, Dawn, Unique, and Weiss. I'm a bureaucrat on this wiki and the dumbest clown you'll ever meet. If you have any questions, require a solution to a wiki-related problem, have something to report, or are just interested in striking up a conversation, feel free to shoot me a message on my wall! I don't bite. Often. For inquiries about my coding requests/trades, my message wall is usually updated on their current status.

Certified friend of the court.