Welcome!
---

Why not use this code from my sona's page too? Btw, coding by Cloud the SeaWing. Why don't you listen to music?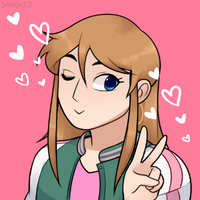 Younger sis|only sis|10|sassy|sometimes annoying|gets along decent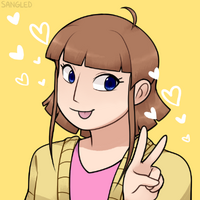 Younger Cousin|basically sisters|7|hilarious|crazy|has Disney+ (grrr)
Interests/favourites!
---
I do badminton, horseback riding in the summer with my friend, I used to do archery but then family problems happened that I won't go into. Badminton is my most regular sport, though.
I love Selena Gomez, mostly because she happened to create the best song in the world I still have not outgrown. You can listen to it above, it's the second song. Her new songs are also pretty great, I'm a big fan of her in general, she is very pretty.
I play the clarinet, and I can play one or two songs on the piano, I'm quite good at chopsticks and working on Mary had a little Lamb.
I have raised 7 chickens from birth, and they can all climb trees now because my cousin and sister and I are weird and it's fun to throw them into trees. One actually climbed to the top once, she looks like an owl OwO.
I love to read, write, and draw, I do digital art, which you probably already know. Reading is the best thing ever, and writing brings my fantasies to life!
I am on an iPad device, just in case you are wondering, and tend to be pretty active on here. For some of my favourite WoF ships, characters, etc, start a conversation! I won't bite. Neither will Ebony.
Friends (add yourself)!
---
Add yourself right down here if you consider me a friend! I will only delete you if we have never spoken.
Names (do not steal)!
---
~Ulex
~Vulpecula
~Carina
~Terra
~Carmina
~Lush
~Japanese Maple
Community content is available under
CC-BY-SA
unless otherwise noted.