Certified friend of the court.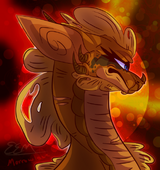 The following code and template have been compiled by Unique.
Unless told otherwise by myself alone, please do not steal/refurbish/use my coding!
Theft of this template and the page's coding will NOT be tolerated and will result in an IMMEDIATE warning and ban.
---
this code was created by
fear
and modified by myself.
~ > Return to Profile < ~ Apple White
❅ Asami Sato
❅ Black Canary
❅ Black Siren
Bobbi Morse
Briar Beauty
Carmen Sandiego
❅ Catra
Clawdeen
Quake
Elsa ❅
Iris West
Gwen Tennyson
Kitty Cheshire
Madeline Hatter
Neopolitan
Rapunzel ❅
Scarlet Witch ❅
~ ❅ Weiss Schnee ❅ ~
~ ❅ Sebastion ❅ ~
APPLE WHITE
"Let me just say I will preside over this school like I will my future kingdom: perfectly!"
formerly pretty selfish lass








< Back
❅~ ASAMI SATO ~❅
"It's all right. People usually assume that I'm daddy's helpless little girl, but I can handle myself."
really smart engineer lass








< Back
❅~ BLACK CANARY ~❅
"Please... please don't let me be the last Canary. That way, a part of me will always be out there with you."
dead lass :(








< Back
❅~ BLACK SIREN ~❅
"If you're trying to live up to us, don't. We are just as flawed as anyone, especially me. All you can do is live up to yourself."
formerly evil but still really mean screaming lass








< Back
BOBBI MORSE
"We can't keep pretending that everything's the same as it was yesterday. I mean, look around. Half of our friends are either dead or have turned. This isn't a time to go down with the ship. We need to do something. We need to stop this."
kickbutt lass







< Back
BRIAR BEAUTY
"If I'm gonna be catching Z's for a hundred years, I gotta live it up now!"
almost-forced-to-sleep-for-a-hundred-years-but-didnt-because-rules-suck-and-were-made-to-be-broken lass!








< Back
CARMENN SANDIEGO
"I realized stealing isn't a game. It does harm people, especially when you're willing to steal lives."
thief lass








< Back
❅~ CATRA ~❅
"Hahaha... So, here's the thing, I've done this. The whole threatening people bit, the intimidation. I've been there, and I just don't care anymore. Some people have a bad day. I've had a bad life. If I want something, it's taken from me. If I win a fight, I lose the war. Threats only work on someone who has something to lose. But me? I've already lost it all. And you can't be any good at this, because you just let yourself get distracted... So, what'll it be?"
fiesty cat lass




< Back
C L A W D E E N
"Don't worry, ghoulfriend. The nose knows."
werewolf lesbian lass









< Back
Q U A K E
"I like to vet my vengeance demons before I hop in a car with them."
earthquake making lass









< Back
❅~ E L S A ~❅
"Well, actually, a bridge has two sides. And mother had two daughters. We did this together. And we'll continue to do this together."
snow queen lass








< Back
IRIS WEST
"You're human, and we have a purpose too. We remind superheroes what they're fighting for."
reporter and superhero team leader lass!!








< Back
GWEN TENNYSON
"The thing about a crush is... sometimes you get crushed."
alien lass








< Back
KITTY CHESHIRE
"Chaos keeps people guessing — and that makes this kitty purr..."
chaotic lass but chaotic evil








< Back
MADELINE HATTER
"Danger is my middle name… well, actually, it's Xylophone."
also chaotic lass but chaotic good









< Back
N E O P O L I T A N
It's literally impossible not to like Neo. HER DESIGN IS SO GOOD??? SHE LITERALLY LOOKS LIKE ICE CREAM!! She's mute, she's a really good fighter and she expresses so much emotion (ESPECIALLY her snarkiness and confidence) despite not being able to actually speak. She can and WILL beat you up and she'll do it with class. Do not try to pick a fight with her.
She's so cute too?? She's always skipping and harbouring happiness or amusement. Her genuine smiles??? Wow.
I just. Ugh. I adore her.
< Back
❅~ R A P U N Z E L ~❅
"No. You were wrong about the world, and you were wrong about me, and I will never let you use my hair again!"
long hair lass :>








< Back
❅~ SCARLET WITCH ~❅
"I used to think of myself one way. But, after this... I am something else. And still me, I think. But that's not what everyone else sees."
chaotic lass but chaotic evil








< Back
❅~ WEISS SCHNEE ~❅
"We all have to carve out our own way."
(Pronounced Why-ss. Seb thought wheeee?)
Weiss is arguably the most well developed character in RWBY (american anime! The writing can be a little
<.< but the plot's decent and it's hard not to love the heroines). She went from being a complete and utter brat (although this is NOT her fault her father is an abusive jerk to her and her entire family and she fell back onto being cold and distant to cope. I think if we rallied together we should kill him) to a kind, snarky and lovable dork that eventually learned to rebel and stand up against him. She even arrested him. I'm so proud :>
Her outfits are always so good!! I especially love the symbolism that's usually entwined in them. For example, whenever she's rebelling against her father, some part of her clothing is red. When she isn't, that red is gone. She also starts to incorporate blue a lot in the later seasons as another act of defiance.
I admire her for not only being one of the most OP characters ever (she can summon things she's killed + control elements so good for her), but also because she's short (bish is 4'11" and she's 18-19). I can relate.
< Back
❅~ S E B A S T I O N ~❅
"Call me a crustacean but I'm shrimpin'."
MY GIRLFRIEND!!!! I LOVE THEM VERY MUCH!!!









< Back
Community content is available under
CC-BY-SA
unless otherwise noted.