Credit to the Hazbin Hotel cartoon for this screenshot! He's a good boy. ;3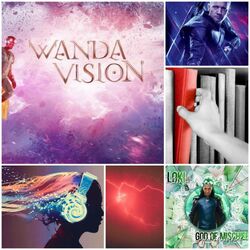 Pic by myself! They're my life obsessions. :P
Hello!
I'm Itchy.
Itchy, they know that.....
Others call me Bander.
(How do you introduce someone?)
Uh...……
I love MARVEL.
And Vison.
And Bucky.
And Wanda.
And Ultron.
And Hawkeye.
Life is odd (why are you still reading this?)
OK I CAN'T DO THIS
Check my message wall for art stuff?
IDK
Itchy|Pisces|Ravenclaw|Female
"Happiness can be found, even if the darkest of times: but only if one turns on the light." -Dumbledore
"Always....." -Snape
"I don't want trouble, trouble usually finds me." -Harry
"Five points from Gryffndor for being an insufferable no it all." -Snape
"It's not much, but it's home." -Ron
"Quicker then falling asleep." -Surius
"I have the unescapable urge of taking up two parking spaces at once!" -Dark Spyro
"I love you, Spyro." -Cynder
"You're just in time for taco night. First course, SKYLANDER ASADA!" -Malefor
"This is going to be a LONGGGG prision sentence." -Kaos
"HEY, GRASSHOPPER! I HAVE BEEN WORKING OUT!" -Swordtail
FIRST ARC

Favourite Book:
The Dark Secret! I know everyone hates it, but it's like......really creative. So many un named NightWings yet so good, and also Starspeaker! I. Love. Star. Speaker. The end.
Least Favourite Book:
The Lost Heir. Sorry if no-one likes it, but it's soo...…...boring? It's all Tsunami meeting her parents, and she's really rude. Then, they're in prison for a really stupid reason and it takes no time to escape? Sorry, but it makes so sense.
Favourite Character:
Starflight! He's so smart and kind, I hate how everyone picks on him. :C
Least Favourite Character:
Morrowseer. The end. He's a total rude dragon, and he deserved to die in that volcano.
Community content is available under
CC-BY-SA
unless otherwise noted.