DO NOT STEAL CODING!
"There is no such thing as black as midnight, for midnight is lit with more suns than the day itself." ~me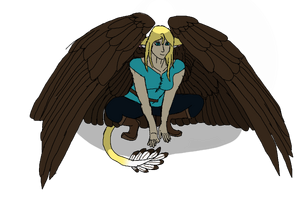 Avalon
Tiger | Scorpio | Female | Wings | Cosmos
Info
Preferred Pronouns: She/her (opt. They/Them)
Favorite Color: Blue and Gold
Favorite Food: Pizzookie
Favorite Animal: White Tiger
Spirit Animal: White Tiger with black horns, brown feathered wings, and blue stripes.
Element: Cosmos
Favorite Book: Warriors
Favorite Movie: Lord of the Rings
Favorite TV show: Mountain Monsters/Finding Bigfoot
Favorite Artist(music): Hans Zimmer/Two Steps From Hell
Favorite Artist(visual): Annkh Redox
Theme Song: More than it Seems (by Kutless)
Crushes: Herobrine, Thor, Kylo Ren, a person on this wiki, a person in real life
Status: Dating
Contact
Email: queenavaloncat@gmail.com
Deviant Art: AvalonCat
Flight Rising: AvalonCat
Pinterest (inactive): AvalonCat
Wattpad (inactive): AvalonCat
Community content is available under
CC-BY-SA
unless otherwise noted.