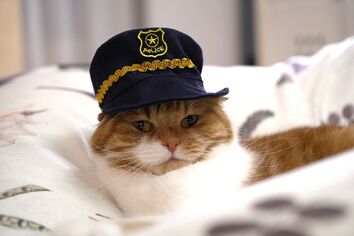 Welcome to my message wall! Regular message wall rules are applied, so don't think you're off the hook here!
Here are some songs to cleanse your mind:
Art Requests: CLOSED Art Trades: CLOSED Feel free to talk to me about:
HTTYD
Wings of Fire
Monster Hunter
Watership Down
Voice Acting
Singing
Drawing/Art
Overwatch
Dead by Daylight
Detroit: Become Human
Doki Doki Literature Club
Memes
List of my fandom sonas:
Overwatch: Tracer and D.Va
Dead By Daylight: Legion and Michael Myers
Detroit Become Human: RK900
Monster Hunter World: Splurmf Gorganhak (my created character) and Tobi-Kadachi
HTTYD: Cloudjumper
Wings of Fire: Pepper (my WoF-sona) and WildKadachi (my main sona, a cat who lives happily in Pyrrhia)

Give Kudos to this message
You've given this message Kudos!
See who gave Kudos to this message
Community content is available under
CC-BY-SA
unless otherwise noted.