Um, Heyo. I'm going inactive. See my blog for my last words. (Ps: I'll still judge the Holiday Contest.)
Art requests: Closed
Trades: Tentative
Coding: I cant code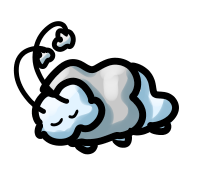 This is my Floof, Lolo. She was drawn by Cloud, (Thanks!) and loves Blueberries and Lemons, so please feed her some when visiting my wall. Lolo May seem lazy, but if you break any rules. She. Will. Come. For. You.
Please Refrain from any discrimination against the LGBTQ community. I am part of it.
Equality to Everyone. (Don't judge me of my gender, race, etc.)
Please don't ask me for stuff when their closed.
Dont take my art please.

Give Kudos to this message
You've given this message Kudos!
See who gave Kudos to this message
Community content is available under
CC-BY-SA
unless otherwise noted.