Hi Everyone! Welcome to my Message wall.  Here are my basic Rules, and Things you should take into account when messaging on my mall.

           Rules:
[1.] Please do not offend anyone on My wall, only criticize them if the ask for citicizim.
[2.] Absouloutely NO HOMOPHOBIA!! It is very offensive to me, and Anyone else in the LGBT+ Community.
[3.] If you here to ask for Roleplays, Art Requests, Or Trades, Please wait for me to respond before you get your hopes up about it

          My Interests:
[1.] LGBT+ Community
[2.] Harry Potter, Wings of Fire, Warriors, My Hero Academia, and How to Train your Dragon, The Dragon Prince on Netflix, Fan Fiction, Might get into Sanders Sides
[3.] Roleplays/Fan Fictions
[4.] Art
[5.] Animals

My Digi Pet!  'You Can Rub the egg to give a tally to get it to hatch!  14/50 Rubs to Hatch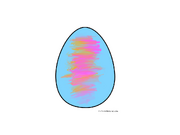 Give Kudos to this message
You've given this message Kudos!
See who gave Kudos to this message
Community content is available under
CC-BY-SA
unless otherwise noted.