Hello! Welcome to my wall! I'm always free for a chat, so you can pop and say hi if you like! I'm a huge fan on Sonic the Hedgdehog, Harry Potter and Skylanders!
Say hello!
Questions about certain things
Invite me to a bunch of RPs!
Ask for OC relationships!
Don't be rude about my OCs
Insult any Harry Potter House (they're all great, why do you favour one over the other?)
Be rude or insulting to anyone on my wall!
ART REQUESTS!Edit
I can do art requests! I can only do headshots though! Along with that, I can do refs! However, the only ref I can't do right now is the MudWing ref!
ART TRADESEdit
I'm always open for an art trades!
Examples below
!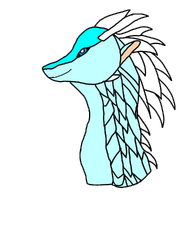 Give Kudos to this message
You've given this message Kudos!
See who gave Kudos to this message