Page (C) 2020, Himmalerin. Images (C) their artists.
Code and content available under the CC-BY-NC-SA-4.0. Content theft will not be tolerated.
Aretes is Himmalerin's OC.

Feel free to take a look at the code, but ask me before you take anything!
Do not take content or ideas from this page without permission.
Aretes
Creator
Himmalerin
Artist
Himmalerin
Coder
Himmalerin
Background
Attribute
Self-reliant
Color
Pale blue
Song
MBTI
Character
Age
8DY(15.3HY)
Gender
Male
Orientation
Height
4.1M(13.5 ft)
Weight
279.8KG(617 lb)
Tribe
IceWing
Occupation
Ships
None, yet
Quote
 
A P P E A R A N C E
Aretes is small by IceWing standards, standing at about 4.1 meters (13.5ft)[1] and weighing about 279.8KG (617 lb)[2]. He doesn't really mind though, and he puts his small stature to good use against opponents.
Aretes' overscales are a light dappled blue-white, and his underscales are a grey gradient, darker at his neck and lighter at his tail tip.
He wears a simple silver armband on his left front leg which is made out of the same fire-resistant metal that the SkyWings and SeaWings use.
He's exceptional at swimming and has developed strong muscles because of it. As a side effect however, he eats a lot more.
P E R S O N A L I T Y
Aretes isn't that different than most IceWings in the sense that he's rather stuck up. Unlike most IceWings [3] he knows when he should stop and get more down to earth.
He enjoys just lying in the snow, watching clouds get born in the sky.
He also enjoys hunting, and excels in stalking prey.
Aretes likes polar bears the best for a source of food, but he doesn't mind eating walrus either
He can't stand humidity in comparison to just plain old heat, so he'd rather live in a desert than a rainforest.
Aretes can't stand those who whine, or complain and he'd rather be on his own than be with them.
H I S T O R Y
History, a.k.a the most WiPy on this page RN.
Arêtes was born into a low noble family, just high enough to be on the Circle rankings wall.
When he was three he started swimming in the ocean, but at one point when he was in the ocean a storm rolled in
T R I V I A
Aretes is named after an arête, which is a thin, almost knife-like, ridge of rock which is typically formed when two glaciers erode parallel U-shaped valleys.
If IceWings ice skated he'd be great at it.
If chocolate existed Arêtes would eat it by the pound.[4]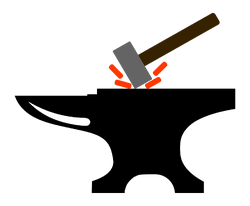 Community content is available under
CC-BY-SA
unless otherwise noted.